UNDIE SUNDAY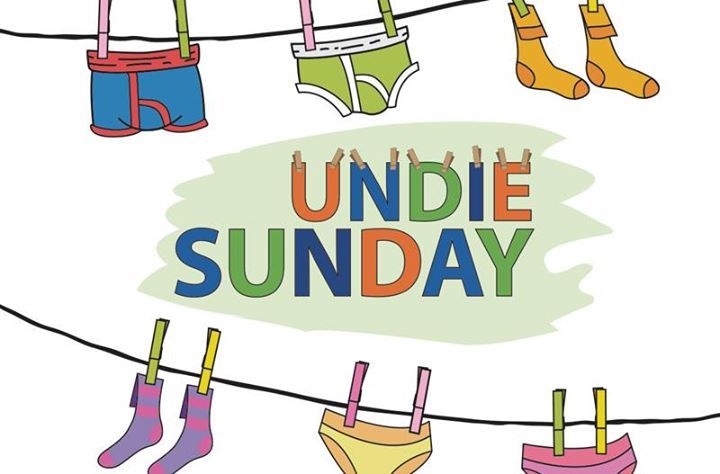 All undies that are collected can be brought to the District Office, 97 Goldsborough Ave., Romney WV 26757 and they will be distributed to Heart and Hand (Philippi). We hope to distribute them sometime the end of November so that the mission will have them before the Christmas holiday season, so please make sure they are at the District Office by the 2nd or 3rd week of November if at all possible. (If no one is in the office, please leave your undie offerings on the carport in the furthest corner beside the door and we will collect them when we arrive back into the office) Thank you!
Click on link for flyer/brochure/bulletin insert: Undie Sunday Flyer 10-13-19
UNDIE SUNDAY
OCTOBER 13, 2019
PLEASE BRING A PACKAGE OR TWO OF NEW BOXERS, BRIEFS, UNDIES,T-SHIRTS, LONG JOHNS & JANES,SOCKS AND/OR TRAINING PANTS TO CHURCH ON OCTOBER 13, 2019
COLLECTIONS ARE DIVIDED AS FOLLOWS:
Greenbrier District – Tyrand Cooperative Ministries
Little Kanawha District – House of the Carpenter
Midland South – Heart & Hand Outreach Ministries (Charleston)
Mon Valley District – Scott's Run Settlement House
Northern District – House of the Carpenter
Potomac Highlands Dist. – Heart & Hand House (Barbour Co)
Southern District – Greater Clarksburg Cooperative Parish
Wesleyan District – Upshur Parish House
Western District – Need Underwear for Children and Women
Ebenezer Community Outreach Ministries
~ ~ ~ ~ ~ ~ ~
We ask that collected underwear be taken to the District Office where the Mission Project Directors and the Church and Community Workers will make arrangements to pick up the items collected.